Jack Russell Terrier Litters Due
Here you can find our current and upcoming Jack Russell Terrier litters and get information to find your best fit!

Be prepared for an enthusiastic and friendly addition to your household! Besides showering love on your new family member, you need to create a healthy environment for the puppy to develop in, storing a few things away and purchasing the right kind of food, toys, and dedicating a vast amount of time during which they can spend their energy.
How many puppies will we have?
JACK RUSSELL TERRIER LITTERS WAITLIST/APPLICATION:
Please review carefully our 10 Step application form to apply. 
If you meet our qualifications and decide you want a puppy a $350 non-refundable deposit is required to guarantee you will be able to select 1 of our available puppies.
Jack Russell Terrier Litters
Health Guarantee
At Castlereigh Jack Russell Terriers, we guarantee that the puppy is purebred and registerable or recordable with the following registry: Jack Russell Terrier Club of America, or JRTCA.

The puppies' parents have been cleared of the following diseases, so the litters won't have them :
All our breeding dogs are registered with the JRTCA :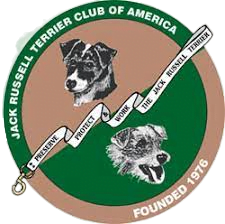 The Females of Castlereigh
Please call for availability of all puppies!
When a Jack Russell Terrier becomes part of your life, it turns into an adventure, but if you're a first-time owner, it can also be a little bit tricky.
Don't worry!
That's why I came up with some tips that could be useful for you. Read the Common Questions About Jack Russell Terriers here:
Below you can see a few photos of previous puppies: